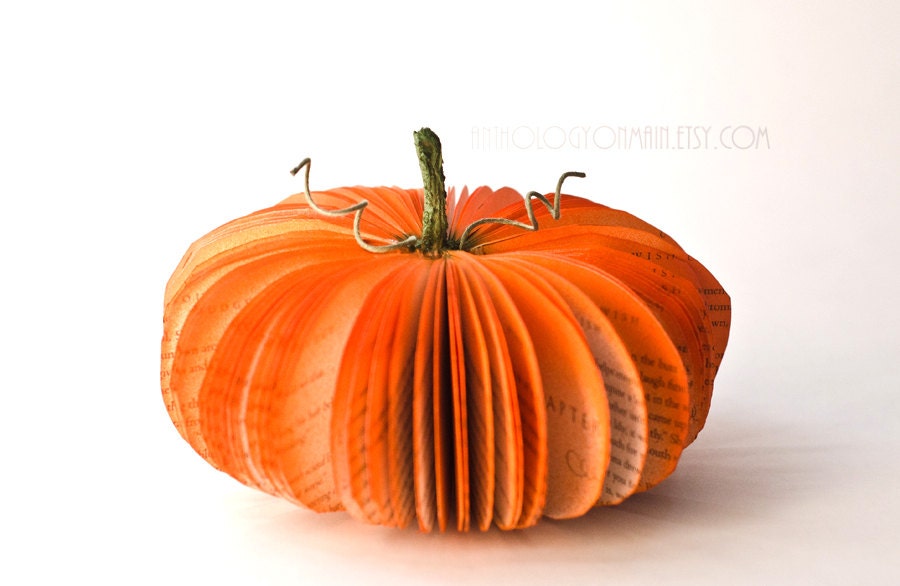 PHOTO CREDIT : ETSY SHOP - ANTHOLOGY AND MAIN SHOP - HERE
It is a VERY crisp autumn day here in Chicago. I think we'll be lucky to make it into the 50's. I do not envy those that choose to wear a skimpy Halloween costume today. Brrrrr!
I just fell in love with this cutie from Etsy Shop - Anthology and Main - and had to share it. Last year, I attempted to create a Christmas tree from an entire book and it was a P-A-I-N! I cannot imagine the effort that went into creating this lovely pumpkin. If you are interested, you can purchase it
here
.
Happy Halloween all!