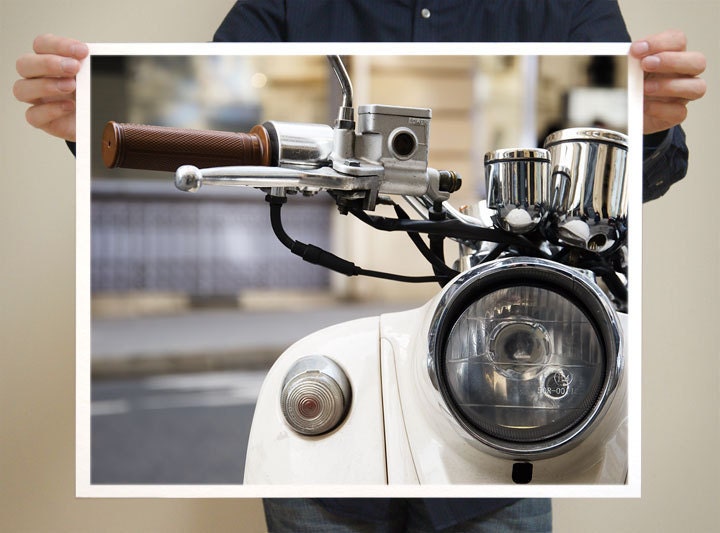 CREDIT: NICHOLE ROBERTSON - FIND THIS IMAGE HERE
Yesterday, I told you about my new camera purchase. It still sits in it's box but nonetheless, photography has been on the brain today. So much so, I wanted to share with you the type of work that I one day aspire to produce.
These lovely photos were captured by Nichole from
Little Brown Pen
and are available in her Etsy shop called
The Paris Print Shop
.
Here's the story directly from Nichole's interview on Etsy
:

The

photographs in my shop

are a happy accident. In January 2009, I moved to Paris with my husband and two young sons. Despite the damp cold and relentless gray, we enjoyed exploring our new neighborhood. One day, I noticed a few objects in a similar shade of red and shot them. As I walked, I found other things I liked in that shade and photographed those as well. When I returned home and uploaded them to

my blog

, the response was, "more!"
I quickly became obsessed and spent weeks singling out different shades. Searching for colors is a surprisingly democratic process, as it's just as likely to appear on something spectacular (Notre Dame) as it is on something pedestrian (a trash can). I didn't question whether the object was famous, old, or important; I just shot it. The serendipitous nature of the process meant that I never had a plan and that was part of the fun.
This happy accident has produced some fabulous work like the ones I'm showing below from Nichole's Etsy shop, but also a
book
called Paris in Color, published earlier this year. Can you say perfect holiday gift idea? You're welcome!
Aren't these color stories absolutely gorgeous? Personally, I can't decide if I think
Orange
or
Green
is more stunning. Which one is your favorite?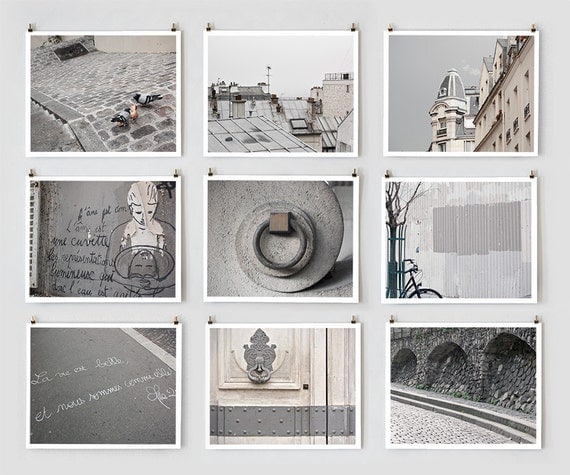 FIND THIS COLLECTION HERE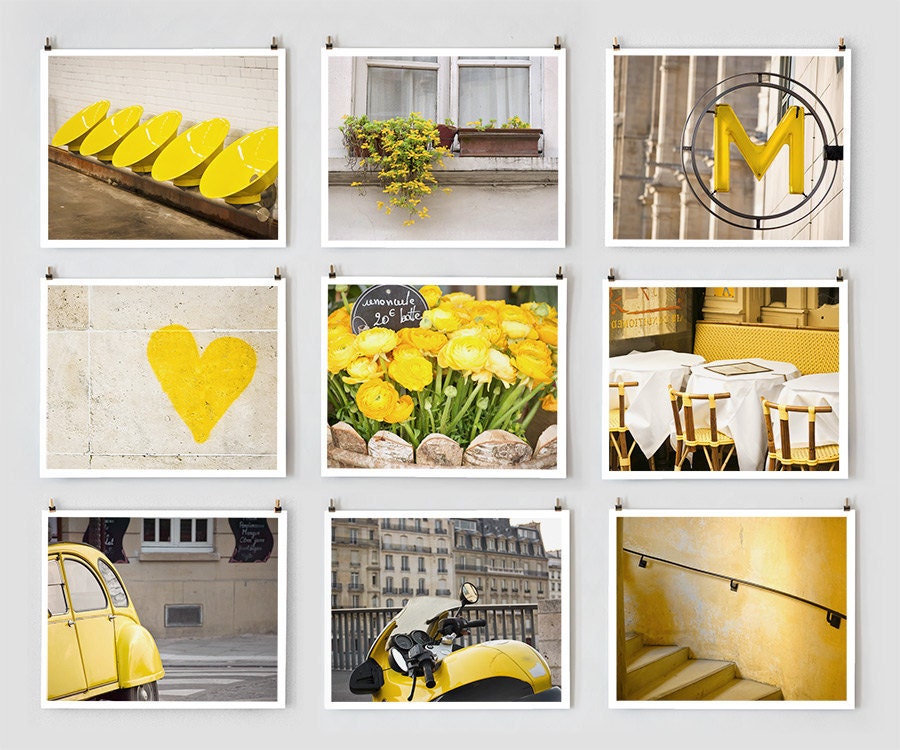 FIND THIS COLLECTION HERE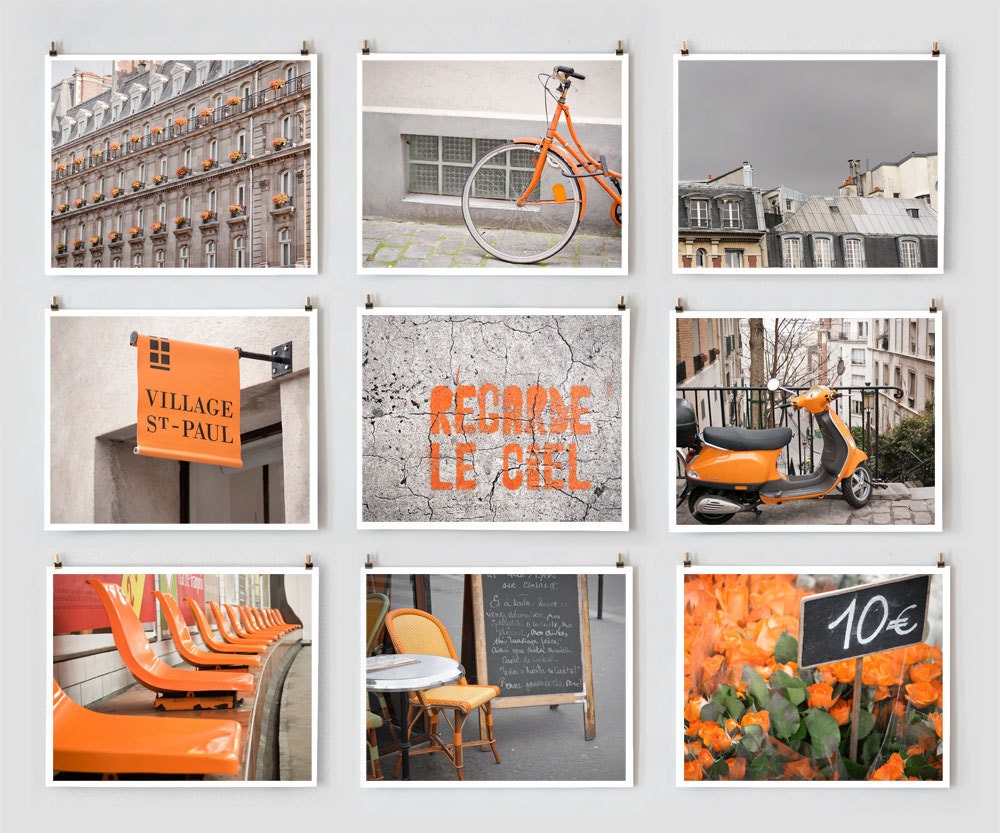 FIND THIS COLLECTION HERE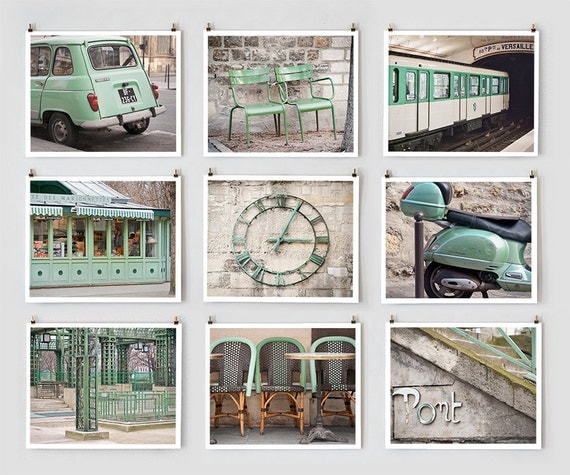 FIND THIS COLLECTION HERE